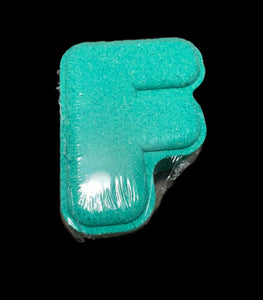 Have you had a long day? Enjoy a relaxing bath with your favorite fragrances that will not only leave your mind feeling lighter but will have your skin feeling cleansed and silky smooth.
Dissolve stress! Melt anger! This fragrant fizzer is designed to do just that. So the next time you're FRUSTRATED, drop an F-bomb. (Into your tub, of course.)
This incredibly unique, floral Kauai Spa fragrance is an aroma that contains notes of gardenia, jasmine, cyclamen, lilac, hyacinth, mimosa flower, rose, muguet/lily. Well rounded, complex, and very fresh!

Ingredients: Baking soda, Citric acid, Cream of tartar, SLSA, Kaolin Clay, Apricot kernel oil, Polysorbate 80, skin safe dye & Fragrance